Saint Kitts and Nevis Citizenship by Investment
Saint Kitts (often abbreviated "St Kitts") and Nevis is a dual-island Caribbean nation featuring spectacular scenery, untouched coastline and an eclectic culture drawing from British, French, Carib and African cultures to create a syncretic melting pot like few places on earth.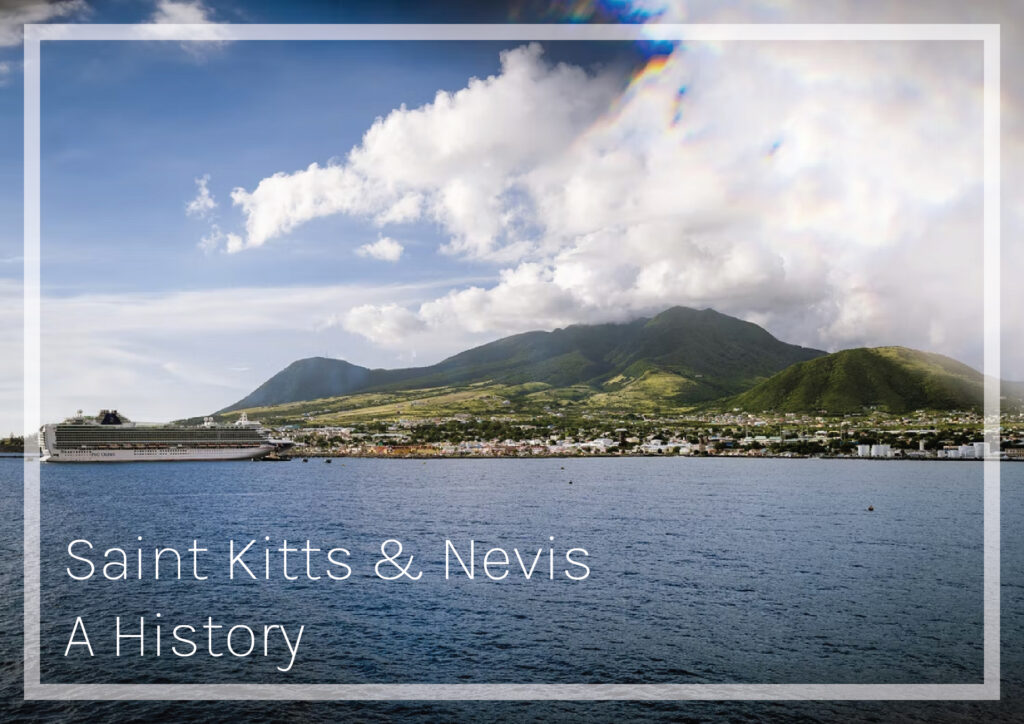 Saint Kitts and Nevis: a brief overview
Officially entitled the 'Federation of Saint Christopher and Nevis', Saint Kitts and Nevis is an island nation located in the Caribbean Sea – specifically, in the Leeward Islands chain of the Lesser Antilles, in the area of the Caribbean known as the West Indies.
It is the smallest sovereign nation in the Western Hemisphere, by both area and population, and the smallest sovereign federation in the world. As a former colony of the British Empire, the country is a Commonwealth nation, and Britain's Elizabeth II continues to be, as in so many Commonwealth nations, the official head of state.
Historically known as the "Mother Colony of the West Indies", Saint Kitts and Nevis was the first colony to be established in the Caribbean by both the British and French.
St Kitts and Nevis geography
The country is, as noted, a dual-island nation, separated into the larger north-western island of Saint Kitts, and the smaller south-easterly Nevis. The two islands are separated by a shallow strait called 'The Narrows'.
The Saint Kitts and Nevis capital, Basseterre, is found on the southern coast of Saint Kitts Island, and has an estimated population of around 14,000. Nestled between the Basseterre Bay to the south and the surrounding Basseterre Valley, the capital is so named because of its location on low-lying land (hence 'Basseterre' – the French for 'low land').
With a total landmass of only 270 square kilometers, St. Kitts and Nevis is not a large nation. It is often described as a hidden gem of the Caribbean; with its jaw-dropping natural beauty, rich history and hospitable locals, the island country is the perfect option for those wishing to visit something a little different in the Caribbean.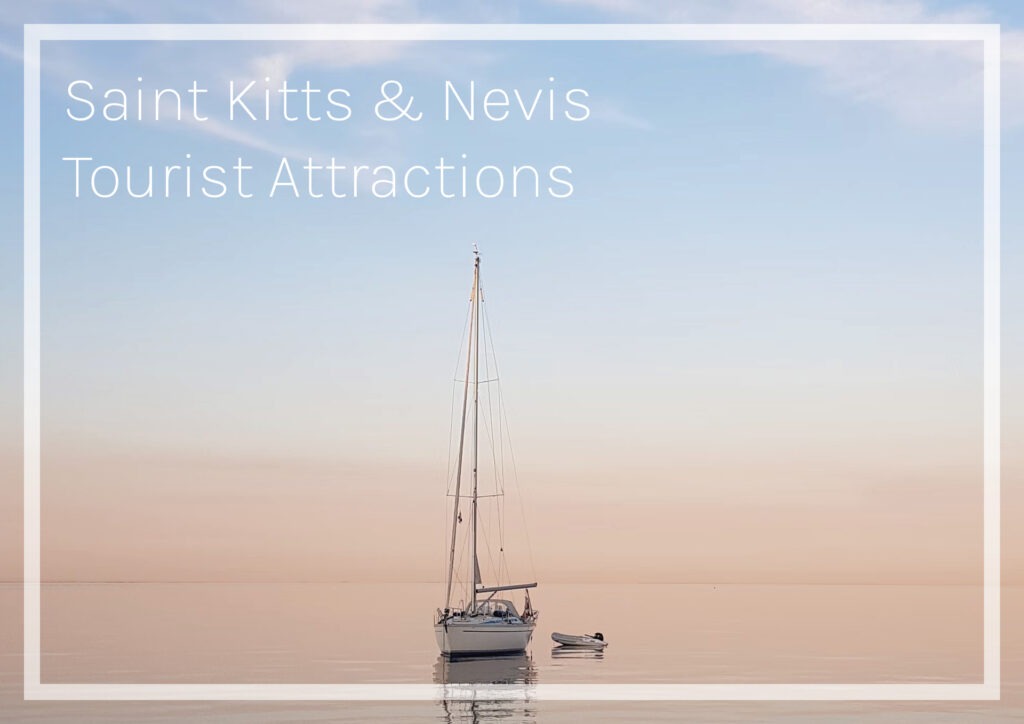 St. Kitts and Nevis tourist attractions
Visitors to the islands can enjoy the St. Kitts Scenic Railway, the only extant railway in the whole Caribbean. Originally built to transport sugar cane to Basseterre, the Railway survives as a tourist attraction, allowing visitors to relax on the train as they as whisked through St. Kitts' stunning natural scenery.
The locals (known as 'Kittians') are famously hospitable, and no trip to the islands would be complete without partaking of the wonderful street food or the splendid Strip in South Frigate Bay – a collection of open-air bars and restaurants that look out over the water and allow patrons to relax with a drink in hand whilst they wait for their food.
St Kitts and Nevis might be small, but that doesn't mean you can't hit the links there. The islands boast not one but two 18-hole golf courses, and both are picturesque and widely acclaimed within the Caribbean golf circuit.
Those with a taste for basking in the sun will not be disappointed — the country sports a host of absolutely stunning beach spots where visitors can relax and watch the azure waters of the Caribbean lap at pristine white sands. From Majors Bay and Cockleshell Beach in the southeast of St. Kitts to the unique black sands of Dieppe Bay in the north, St. Kitts and Nevis has something to offer even the most veteran of beach-goers.
St. Kitts and Nevis is also a very attractive option for those wishing to diversify their citizenship options. A St. Kitts citizenship offers a variety of attractive benefits, all of which will enrich your life and the lives of your family.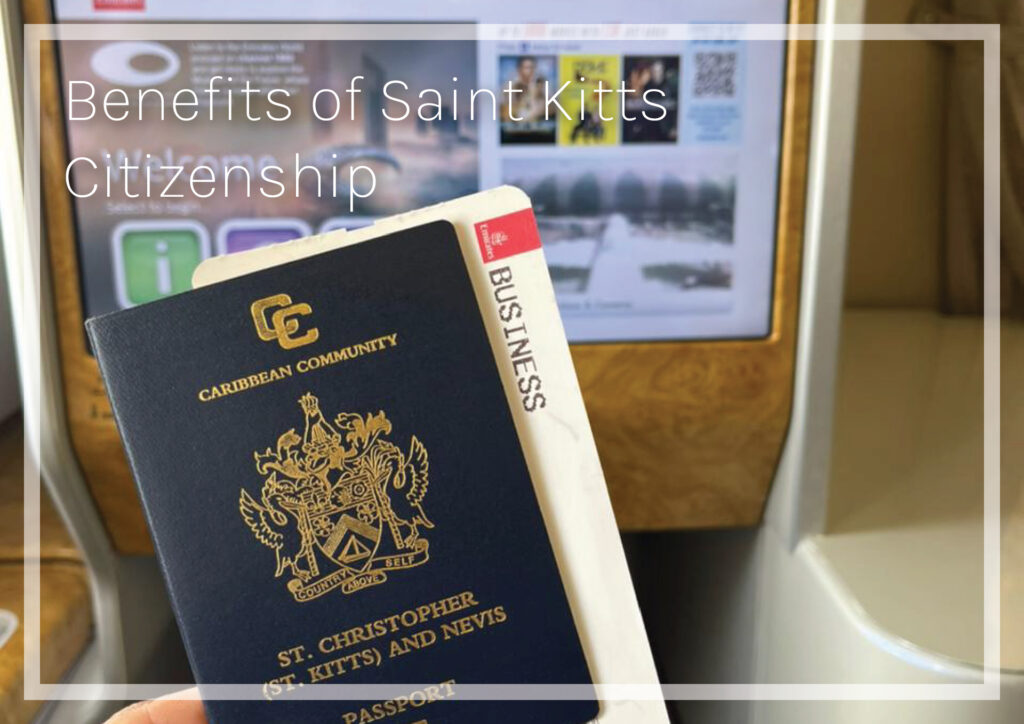 Benefits of obtaining St. Kitts and Nevis citizenship
Dual citizenship with your primary country of residence and Saint Kitts and Nevis
There is no need to forgo your native citizenship in order to acquire Saint Kitts and Nevis citizenship; the nation fully supports dual citizenship.
A British Commonwealth passport
As a former member of the Commonwealth, St. Kitts and Nevis citizens enjoy certain privileges in other Commonwealth nations, as well as the UK itself.
Citizenship for your existing family members
Spouses, children under 31, dependent siblings under 31, parents and grandparents over the age of 55 can all be included in your application for Saint Kitts and Nevis citizenship.
Citizenship for future generations of your family
If you hold a St Kitts and Nevis passport, you can rest assured that future generations of your family will be afforded the same.
Stay as often or as little as you like
There is no minimum residency requirement; you can, in fact, obtain citizenship without ever visiting the country.
Visa-free travel to 156 countries
The St. Kitts and Nevis passport is a strong one, with visa-free (or visa-on-arrival) access to 156 countries, including Hong Kong, Singapore, Russia, the UK and all EU Schengen Zone countries.
Tax-free wealth protection
The government will not tax your assets or revenue at all – no wealth, income or inheritance tax is levied.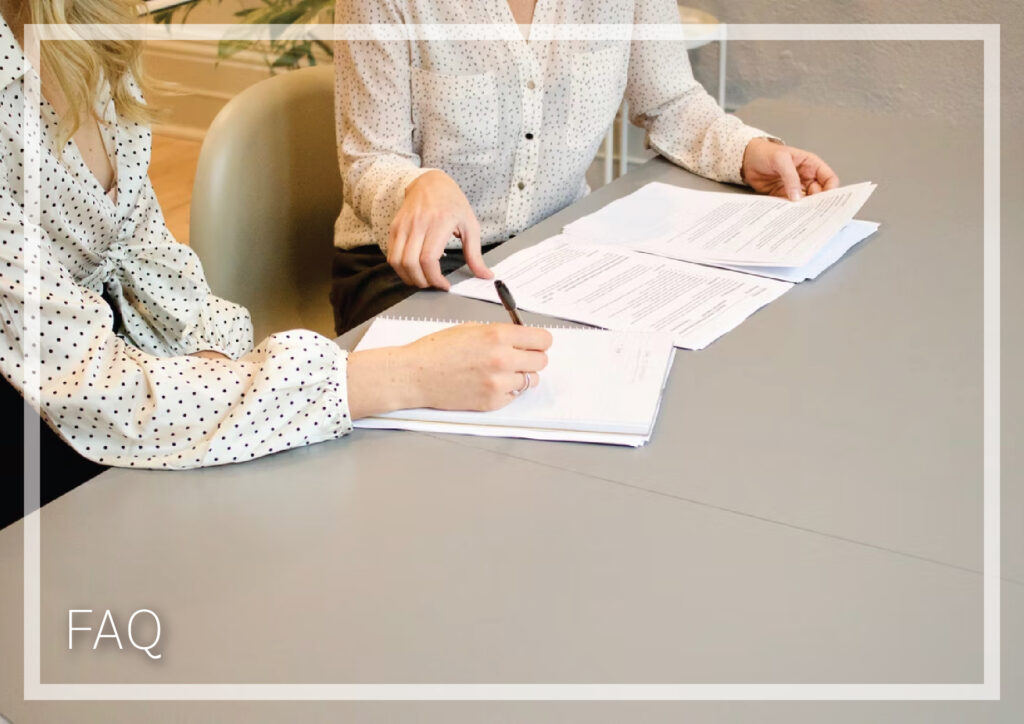 What requirements are there in order to acquire Saint Kitts and Nevis citizenship by investment?
Applicants are expected to make a significant financial contribution of the economy, as well as submit to a comprehensive background check for both themselves and any members of their family they wish to include in the application.
There are several ways to make your financial contribution:
A non-refundable contribution to the Sustainable Growth Fund (SGF)
A one-time deposit of USD $150,000 must be made to the nation's Sustainable Growth Fund (SGF) for a single applicant. Additional fees will be required for any dependents, although at present there is a Covid discount which means that a family of four (applicant, spouse, two children) can receive citizenship for USD $150,000 – the same price as for a single applicant. Additional dependents will require additional variable fees.
A non-refundable contribution to the Alternative Investment Option
A one-time contribution to the Alternative Investment Option of USD $175,000 may be made for a family of up to four members. Further contributions may be made to include siblings or other dependents.
Purchasing St. Kitts and Nevis real estate
An applicant may purchase real estate with a minimum value of USD $200,000 (not be resold for at least seven years) or USD $400,000 (not to be resold for at least five years) in order to qualify for citizenship.
Note that all of these options also require the payment of due diligence fees; these vary depending upon the method used to acquire citizenship.
What is the application procedure for obtaining St. Kitts and Nevis citizenship?
Upon application, the candidate will receive a number of government-issued documents, which must be personally completed by the applicant in full. Though it is not a prerequisite to actually visit the islands in order to apply/be granted citizenship, it is recommended in order to get a feel for the country, particularly if purchasing real estate there. That said, it will not negatively impact an application if the candidate declines to visit.
The application is handled by the Saint Kitts and Nevis Citizenship by Investment Unit, commonly abbreviated to "CIU". The CIU is empowered to request that the candidate attend an interview, although in practice this is rarely required. The CIU will also engage in due diligence and background checks to confirm that the information contained in the candidate's application is truthful and accurate. If any information is omitted or found to be false or misleading, the CIU will reject the application, so it is important to be thorough and frank in one's application.
An application typically takes 3-4 months to be processed, although this can be expedited to 45-60 days should the candidate so desire. After approval-in-principle of the application, funds and fees will be released and citizenship status will be conferred upon the applicant. The applicant is then able to apply for a St. Kitts and Nevis passport.
What documents are required to apply for Saint Kitts and Nevis citizenship?
The following documents are needed in order to process an application:
Criminal background check
The candidate's criminal background check (also known as a 'police clearance certificate') must cover the past ten years in its entirety. If the candidate has resided in more than one country in the past ten years, a criminal background check must be provided for each country of residence.
Birth certificate of each applicant
Government Issued Birth Certificate (Notarized)
Medical certificate attesting to HIV-negative status
This medical certificate must be from within the previous three months.
Certified copy of marriage certificate
Applicable only if the candidate is married and is including their spouse in their application.
Two letters of reference from either bankers, lawyers or chartered accountants
These letters of reference must be from within the previous three months.
All documents must be apostilled, and if the documents are in a language other than English, they must be officially translated. These translated versions must also be apostilled.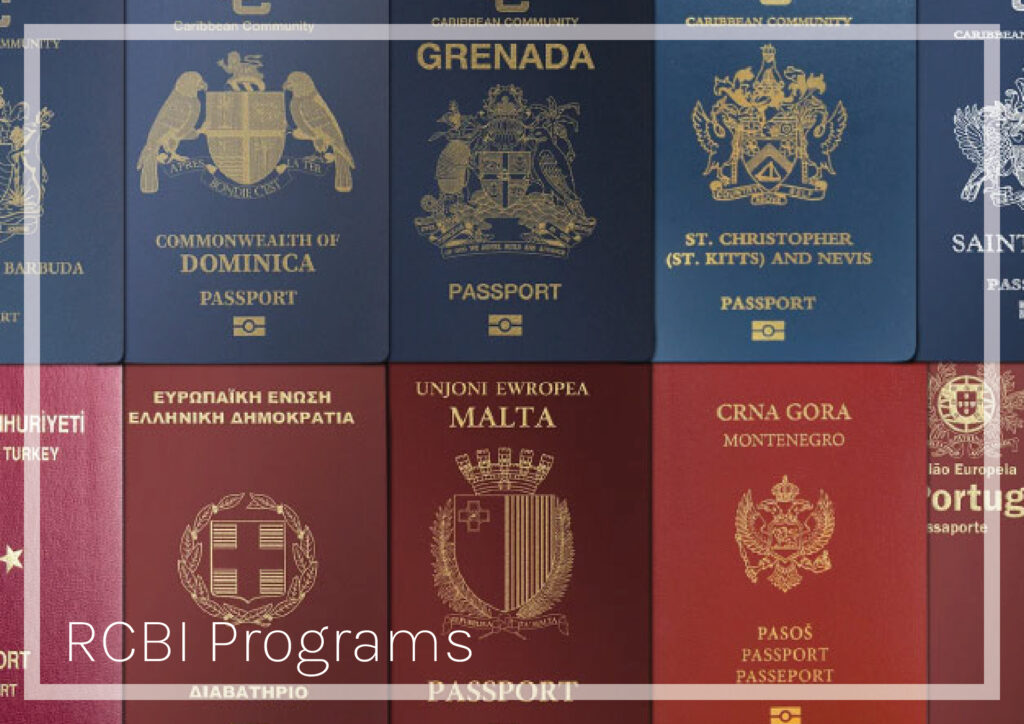 What other countries offer citizenship by investment?
St. Kitts and Nevis sports a very attractive citizenship by investment package, but it is far from the only country that offers citizenship in this way. Whether you are interested in another Caribbean island paradise or something in the Old World, there are a variety of options for those interested in diversified citizenship options.
Austria
A well-developed, sophisticated Western European country, Austria has slightly more stringent investment requirements than others. A very significant investment of at least 10 million euro is required, or else a contribution of 3 million euro to the Austrian government development fund.
Antigua
Antiguan citizenship by investment is relatively easy to obtain: a one-time fee of USD $150,000 can be made, or else a real-estate purchase of $200,000-400,000 made. Antigua's contribution scheme – as detailed in the Antigua Observer newspaper – is particularly attractive, as it allows for inclusion of up to five additional family members.
Dominica
Another Caribbean island nation, Dominica has a similar program to St. Kitts and Nevis and Antigua. A donation of at least USD $100,000 can be made, or else a real-estate investment. Dominica's real-estate investment option is the cheapest in the world, and allows resale of real estate after 3 years.
Greece
Greek citizenship by investment (sometimes called a 'golden visa') is currently not permitted by direct investment. It is, however, possible to obtain citizenship by investing at least 250,000 euro in real estate for at least seven years. Residence permit holders can then apply for a Greek passport.
Grenada
The Island of Spice sports an attractive citizenship by investment program. Similarly to sister Caribbean nations, Grenada welcomes foreign investment in real estate (minimum USD $220,000 investment, plus a government fee of $50,000) as well as one-time contributions to the National Transformation Fund (beginning at USD $150,000).
Italy
A particularly attractive destination for those seeking to make their home in Europe, it's possible to obtain citizenship by investment in Italy – although the requirements are quite steep. At least one million euros must be invested in a company approved by the Italian government, although if you'd prefer to use purchasing bonds, this is also an option – but you must buy a minimum of two million euro's worth. It's also possible to invest 500,000 euro in a start-up company operating in an innovative field.
Jordan
This wealthy Middle-Eastern country is happy to welcome citizens by investment. As one of the less well-known destinations for citizenship by investment, many people ask themselves: where is Jordan located? Long recognized as sitting at the crossroads of three major continents – Europe, Africa and Asia – Jordan is bordered by Israel, Syria, Iraq and Saudi Arabia.
Jordan requires a zero-interest deposit of USD $1,000,000 to be made in the Central Bank of Jordan for at least three years, buy shares in a Jordanian company to the tune of $1.5 million, or invest in a small to medium enterprise that creates at least 10-20 permanent jobs (depending on location).
Malta
Though it is possible to obtain citizenship by investment in Malta, it's a process that requires a significant investment of time and capital. You must be resident in the country for 12 or 36 months and make an investment of 750,000 or 600,000 euros respectively, and you must either own a property or have a long-term rental lease on a property. You must also make a one-time donation of 10,000 euros to an organization or society approved by the government before the government will begin to consider you for a Malta passport.
Montenegro
Becoming a Montenegrin citizen is quite straightforward, and indeed this picturesque Balkan country (sometimes incorrectly written "monte negro") has, in recent years, established itself as one of the premier European destinations for those interested in citizenship by investment. In order to become a Montenegrin, applicants must invest at least 400,000 euros in the capital of Podgorica or the coastal area, or make an investment of 200,000 elsewhere in the country. There is also a 200,000 administrative fee due to the government.
St. Lucia
Another jewel in the Caribbean crown, St. Lucia has similar requirements as other Caribbean islands offering a citizenship by investment program – if with a slightly higher ceiling. A one-off contribution of USD $100,000 may be made, or else the applicant may invest in real estate, with a minimum investment of $300,000 for at least 5 years. Additional fees may apply should you wish to add spouses, children and other family members.
Conclusion
As we have seen, citizenship by investment in Saint Kitts and Nevis – and, indeed, in many other countries around the world – is eminently possible provided that you have the funds and the inclination. There are several paths to such a citizenship, too, depending upon your personal preference and requirements. No matter which path you choose to take there, however, the end result is the same – citizenship in a beautiful country and a passport that unlocks a great many doors, including access to the UK and the many Schengen Zone countries on mainland Europe. There is almost no reason not to diversify one's citizenship holdings and invest in Saint Kitts and Nevis, particularly with fresh incentives in a post-Covid world.
 Citizenship by investment programs is beneficial in many ways, and one of the main advantages is global mobility. Whether you want to travel the world, find new opportunities, enable a better a quality of life, access to excellent healthcare, education and infrastructure, or protect your wealth and crypto assets, Second Citizenship or a Golden Visa is the most effective tool for the job.