Turkey, known officially as the Republic of Turkey, is a transcontinental Eurasian country. It is located at the crossroads of Europe and Asia makes Turkey a country of significant geostrategic importance. The capital of Turkey is Ankara, and the official currency is the Turkish lira (TRY). The official language of Turkey is Turkish.
The Turkish economy, the 13th largest economy in the world (in purchasing power parity [PPP] terms), has quite rapid rates.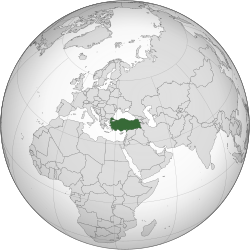 The Turkey Residency by Investment Program
Due to its strong fundamentals, demographic structure, and great potentials, foreign direct investment (FDI) inflows to Turkey have been continuing. Including real-estate investments, Turkey attracted USD 14 billion each year on average over the last ten years.
According to PwC estimates, Turkey is forecasted to move up the global league rankings for total GDP to 12th in 2030 and jump one more step above through 2050.
Advantages of Residency in Turkey
Live in one of the fastest growing developed economies in the world, with excellent infrastructure, banking and healthcare institutions
Turkey is uniquely located, straddling Europe and Asia, and is one of the most important trading hubs in the world, with excellent access to both continents
Incredible natural beauty with excellent weather
Istanbul has the world's largest airport, and is the hub of Turkish Airlines

Services for Turkish Residents
Vancis Capital offers the following services for Turkish Residents:
Application for Driving License
Application for Work Permit (Self – Employed)
Application for Marriage Registration in Turkey
Registration of Address
Registration of Company
Relocation Consultancy
Turkish Notarization & Translation
Background Check and Legal
Documentation for Hiring of Employees in Turkey
Background Check and Legal Documentation for Real Estate Transactions in Turkey
Sign a Client Engagement Contract with Vancis Capital.
Make payment for Vancis Capital's Legal Management Fees. 
Vancis Capital's Processing Department will work with you to collect all required documentation, prepare your applications and obtain your signature(s) for your residency application.
Receive Investor Residence