Citizenship By Investment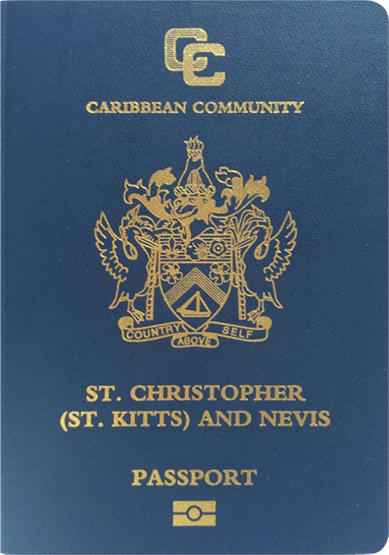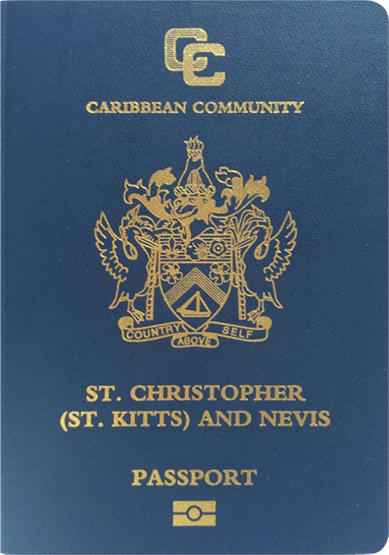 About Saint Kitts & Nevis
A thriving, vibrant economy with a per capita GDP of $31,000, St. Kitts & Nevis  is an island paradise with warm tropical climates with mild rainfall, and moderate temperatures.
The capital is Basseterre. St. Kitts & Nevis runs on UTC -4 Time, and the currency is East Caribbean Dollar (XCD). Citizens are referred to Kittitian(s) or Nevisian(s). St. Kitts, the larger of the two islands, covers a land mass of 68 square miles and is home to the capital city of Basseterre. Nevis, which lies just two miles southeast through a shallow channel called "The Narrows," has a land mass of 36 square miles. Together they form the smallest sovereign state in the Western Hemisphere, both in area and population, with a combined land mass of 104 square miles and a population of 55,000.
St. Kitts & Nevis remained under British colonial rule until 1983, when the federation was established as an independent nation within the British Commonwealth. The official language is English, which is spoken with a charming Caribbean accent and includes many unique and colourful expressions. The islands are known for a number of lively festivals and musical celebrations, including Carnival (Dec. 18-Jan. 3 on St. Kitts) and Culturama on Nevis from late July to early August.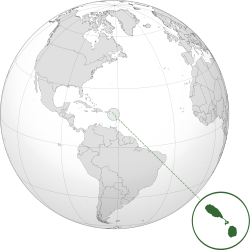 The Saint Kitts and Nevis Citizenship by Investment Program
A Platinum Standard Passport grants its holders second citizenship, increased mobility and, most importantly, restores much of the spontaneity and spirit of adventure when travelling. Citizens of Saint Kitts and Nevis (SKN) can share in the benefits of international opportunities in the blink of an eye, without the burden of lengthy visa checks – or the fear of delays and rejections.
St Kitts and Nevis Citizenship by Investment Program commenced in 1984, by virtue of the 1984 Citizenship Act, Part II Section 3 (5).
The program requires applicants to make an economic contribution to the country in exchange for St Kitts citizenship.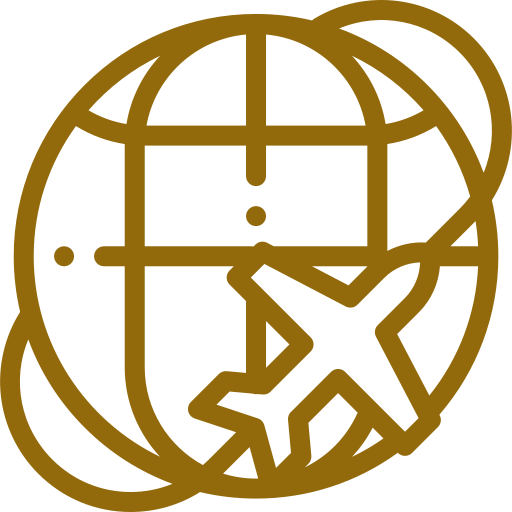 Visa free or visa on arrival to 161 countries across the world including the Schengen Zone, Singapore, UK, Russia, and most South American countries.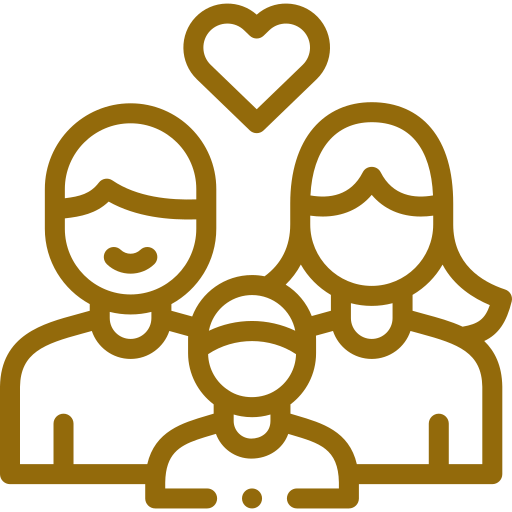 Include extended family including parents, grandparents and unmarried dependent siblings under 31 with no children.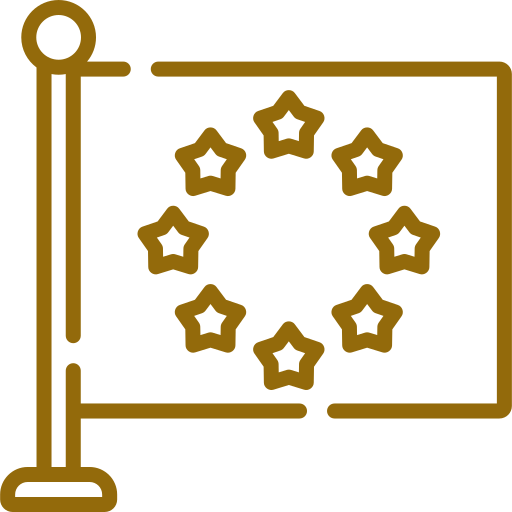 Well positioned geographically for individuals looking to do business in North America and Europe.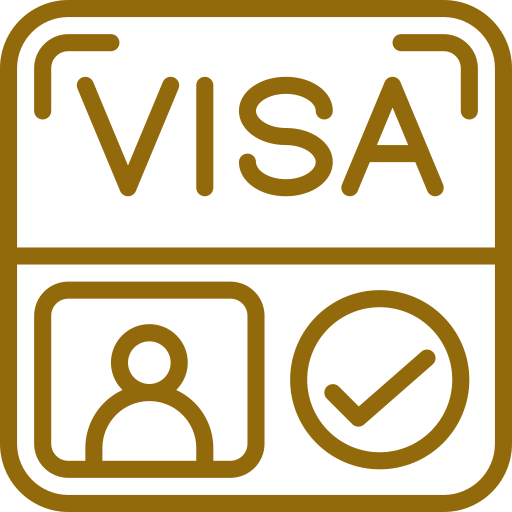 No restrictions on dual citizenship. No minimum stay requirement.

As a member of the Commonwealth, citizens of St. Kitts & Nevis are entitled to certain privileges in the United Kingdom and other member states.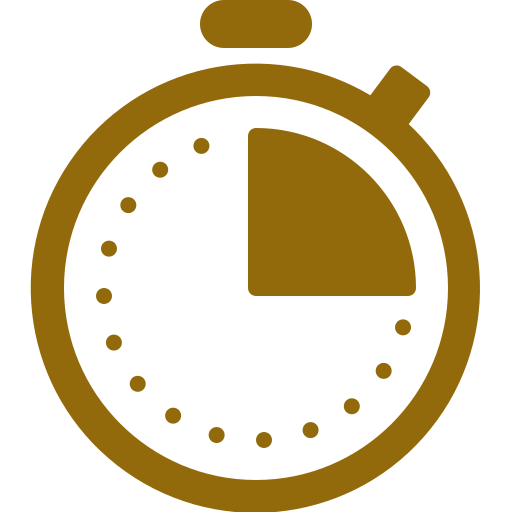 Citizenship processed in 3-6 months.

Saint-Kitts and Nevis Citizenship By Investment Eligibility Criteria
All Applicants must have:
Clean Criminal Record
Valid Passport (with a minimum validity of six months)
National Identity documents from Country of Birth or Country of Residence
Birth Certificates
Additional Documentation including CVs, Education, and Work History
Valid Proof of Address
Main Applicants must be able to produce bank statements with a minimum of US$200,000.
Citizenship for your family:
St. Kitts and Nevis allows applicants to include their close family members as dependents on their Citizenship application. All family members receive their Citizenship Certificates and Passports together.
A spouse of the main applicant;
A child under the age of 18 of the main applicant or his or her spouse;
The child of the main applicant or his or her spouse between 18 and 30 years who is in full time attendance at a recognised institution of higher learning after his/her 18th birthday and/or fully supported by the main applicant;
Parents or grandparents of the main applicant or his/her spouse above the age of 55 years living with and fully supported by the main applicant or;
A child of the main applicant or spouse of the main applicant who is above the age of 18 years and physically or mentally challenged.
Children and Siblings above the age of 30 cannot be included as dependents.
Citizenship can also be passed on to future generations.
All Nationalities are eligible to apply for Citizenship in Saint Kitts and Nevis except Citizens of Iran, North Korea, Cuba, and Afghanistan.
St. Kitts and Nevis is a low tax jurisdiction, offering several tax planning, wealth and asset protection advantages to its Citizens.

Personal Income Tax Rate

0%

Capital Gains Tax Rate

0%

Investment Income Tax Rate

0%

Property Tax

0%

Inheritance Tax

0%

Net Worth Tax

0%

Controlled foreign corporation – (CFC) laws

N/A
Sign a Client Engagement Contract with Vancis Capital.
Vancis Capital's Processing Department will work with you to collect all required documentation, prepare your applications and obtain your signature(s).
Transfer Government Due Diligence and Legal Management payments.
Vancis Capital will submit your application to CIU for approval.
CIU will respond with it's findings and approval in 90 working days (varies depending on volume of applications at the CIU)
Once approval is received, transfer the Citizenship fee, Passport, Certificate of Naturalization & Form fees
Passports are issued in 30 working days after receipt of all fees.
Collect your Passports at our offices in Dubai or Istanbul, or choose to have them couriered to your registered address.